February 17, 2018
---
February 1, 2018
---
January 11, 2018
---
Dr. Markey analyzes recent comments by administration officials and discusses the changing nature of the United States' and China's involvement in Pakistan.
January 3, 2018
---
January 3, 2018
---
Dr. Daniel Markey joins BBC World News to discuss President Trump's recent comments on Pakistan and how U.S. strategy in South Asia – including Pakistan, Afghanistan, and India – may evolve.
January 2, 2018
---
Dr. Markey discusses the context behind the Haqqani network's release of an American family and the implications for U.S.-Pakistani relations.
October 12, 2017
---
Dr. Markey dissects Trump's new Afghanistan strategy and discusses regional dynamics with Ian Lustick of University of Pennsylvania and Knowledge@Wharton host Dan Loney.
Audio courtesy of SiriusXM Business Radio Powered by The Wharton School and Knowledge@Wharton.
August 29, 2017
---
The launch event for "Pakistan Today: The Case for U.S.-Pakistan Relations," hosted by the Foreign Policy Institute (FPI) at the Johns Hopkins University School of Advanced International Studies (SAIS)
April 13, 2017
---
Interview with Devin T. Stewart of the Carnegie Council for Ethics in International Affairs
January 20, 2017
---
January 17, 2017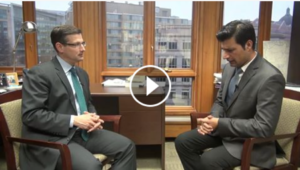 ---
December 1, 2016
---
September 29, 2016
---
September 8, 2016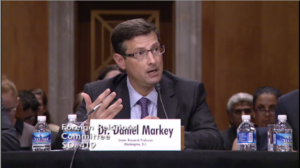 ---
January 21, 2016
---
December 8, 2015
---
October 22, 2015

---
July 29, 2015
---
April 20, 2015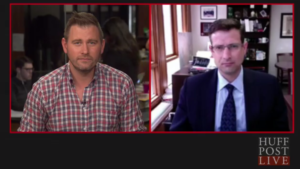 ---
December 18. 2014
---
December 17, 2014
---
December 17, 2014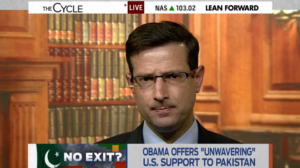 ---
December 17, 2014
---
December 16, 2014
---
December 16, 2014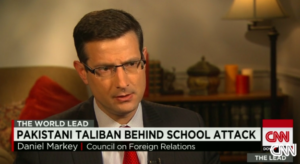 ---
December 16, 2014
---
November 3, 2014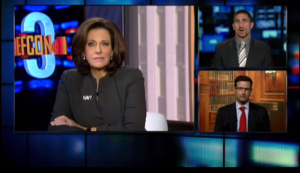 ---
September 30, 2014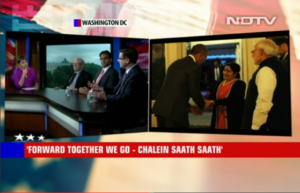 ---
July 8, 2014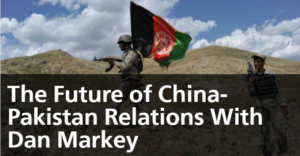 ---
July 13, 2014

---
May 29, 2014
---
March 23, 2014
---
March 21, 2014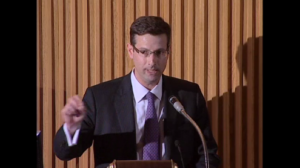 ---
March 2, 2014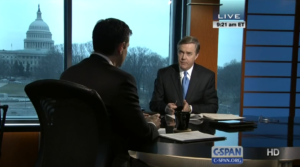 ---
March 1, 2014
---
February 28, 2014
---
January 24, 2014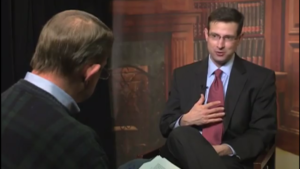 ---
January 16, 2014
---
January 2, 2014
---
December 13, 2013
---
December 9, 2013
---
December 5, 2013
---
December 5, 2013
---
November 25, 2013

---
November 7, 2013
---
November 4, 2013
---
November 1, 2013
---
October 24, 2013
---
October 23, 2013
---
October 22, 2013
---
October 22, 2013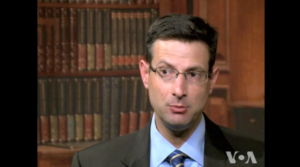 ---
October 21, 2013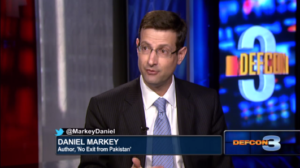 ---
October 16, 2013
---
October 10, 2013
---
September 27, 2013

---
June 20, 2013
---
June 13, 2013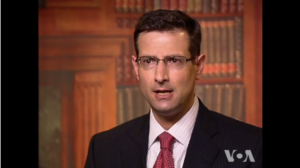 ---
May 19, 2013
---
May 15, 2013
---
May 15, 2013
---
May 13, 2013
---
May 7, 2013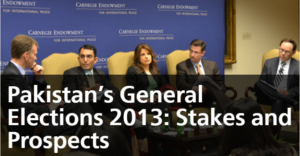 ---
May 3, 2013
---
April 2, 2013
---
April 1, 2013
---
March 19, 2013
---
January 29, 2013
---
January 10, 2013
---
December 24, 2012
---
November 11, 2012
---
November 2, 2012
---
October 24, 2012
---
October 6, 2012
---
September 27, 2012
---
October 3, 2011
---
October 2, 2011
---
September 28, 2011
---
September 26, 2011
---
August 16, 2011
---
June 6, 2011
---
June 4, 2011
---
May 12, 2011
---
May 12, 2011
---
May 9, 2011
---
May 3, 2011
---
May 2, 2011
---
May 2, 2011
---
February 23, 2011
---
February 18, 2011
---
November 7, 2010
---
November 5, 2010
---
October 28, 2010
---
October 25, 2010
---
October 25, 2010
---
October 23, 2010
---
October 18, 2010
---
October 7, 2010
---
August 21, 2010
---
August 18, 2010
---
July 19, 2010
---
June 23, 2010
---
June 16, 2010
---
March 11, 2010
---
October 7, 2009
---
June 23, 2009
---
May 6, 2009
---
May 4, 2009
---
May 4, 2009
---
March 16, 2009
---
March 4, 2009
---
February 23, 2009
---
February 17, 2009
---
February 15, 2009

---
February 1, 2009

Border Patrol: Pakistan and Afghanistan from Foreign Policy Association on FORA.tv
---
January 3, 2009
---
December 4, 2008

---
December 3, 2008
---
November 30, 2008
---
November 28, 2008
---
November 17, 2008
---
September 5, 2008
---
September 2, 2008
---
August 18, 2008
---
July 29, 2008
---
February 21, 2008
---
January 9, 2008
---
December 28, 2007
---
December 28, 2007
---
November 28, 2007
---
November 5, 2007
---
November 4, 2007